Board Members
Margaret Hoelzer
Margaret Hoelzer is a Double Olympian and three-time Olympic Medalist in Swimming, as well as a former World Record holder.  At the 2008 Beijing Olympics, she was awarded Silver medals in the 200m Backstroke and the 400m Medley Relay.  She also holds a Bronze medal in the 100m Backstroke. Originally from Huntsville Alabama, Margaret attended Auburn University where she was a 22-time All- American and a 6-time National Champion. View Olympic Stats.
Since retiring in 2010, Margaret has been happily residing in the Pacific Northwest.  She teaches private swim lessons and travels frequently for swim clinics and motivational speaking.  Margaret is an accomplished public speaker and vocal advocate for victims of sexual abuse, having given speeches on TedX and at various conferences and fundraisers around the country.
She has also been involved with USA Swimming's Safe Sport program since its inception in 2010.  She has also been working with the US Olympic Committee to help form a similar program for every sport.
---
Luis A. Bolaños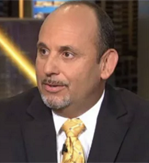 Luis and his team have developed an expertise in getting the voices of victim's and their families heard by those that can make a positive difference. Luis A. Bolaños formed GET BIT Investigations in May of 2007 following a long and distinguished career in law enforcement. Luis's career has spanned almost 30 years, working for and with, the Riverside County Sheriffs Department, the Federal Bureau of Investigations, the Drug Enforcement Administration,  The Riverside County District Attorney's Office, and continuing on with his Investigations and Security Firm "GET BIT Investigations." He specialized in major narcotic and high profile homicide investigations.
With a background in Advanced Surveillance Techniques, Tactical Operations, Counter-Terrorism, Major Event Management, Kidnapping and Extortion, Threat Assessment and Force Protection, Luis has over thirty years of law enforcement and security experience. His national reputation gives him access to the most elite retired and off-duty police personnel domestically and internationally.  Luis also formed an expertise in large scale state and federal wiretap investigations related to RICO and Drug Trafficking organizations. This expertise earned him the right and privilege to testify as an expert witness in Superior and Federal Courts on hundreds of occasions. During his career with the Riverside County District Attorney's office, Luis was honored with nominations for "Riverside County District Attorney's Investigator of the Year" and "California Latino Investigator of the year." Luis also received a nomination from the Riverside County Sheriff's Department for "Case of the Year" for the California Narcotics Officers Association, and the Riverside County Sheriff's Departments for "Latino Investigator of the year." Luis credits his success to the "strong ethical passion and desire to succeed" he and his teams have demonstrated throughout their careers. He has been featured on Good Morning America, Today Show, 48 Hours, Headline News And Global News, 20/20, Dr Phil, Larry King Live among others.
---
Nicole Braddock Bromley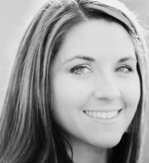 Nicole Braddock Bromley is an outspoken survivor of child sexual abuse, an author and an international spokesperson on abuse, assault and exploitation. She is the founder and Executive Director of OneVOICE and OneVOICE4freedom. Nicole is the author of Hush: Moving From Silence to Healing After Childhood Sexual Abuse, Breathe: Finding Freedom to Thrive in Relationships After Childhood Sexual Abuse andSOAR: A Film Series and Study Companion to Hush. In 2010 she was the first person to ever hold a public forum on sexual abuse and trafficking in East Africa, speaking alongside the First Lady, unveiling her book Hush as an official resource to the country to Uganda on the issue of child abuse. She went undercover with a film crew in 2012, shedding light on child abuse and sex slavery in Southeast Asia and is currently building a safehouse school for girls rescued from child sex trafficking in Cambodia. Nicole travels extensively as a voice of awareness and prevention to some of the most at-risk populations around the world as well as to the most prestigious colleges and universities. She is a member of the RAINN speaker bureau, the NCAA Health and Safety speaker bureau and is a frequent guest expert to the media. She is a mama to 3 boys in Columbus, Ohio.